Rider Dolls and Outfits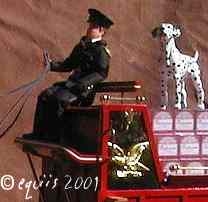 I also create custom rider dolls and doll outfits for English, Western and other types of Performance setups.
My dolls are LSQ and are used by many top Performance showers.
Some examples of my work:






Lady riders in Western Pleasure outfits...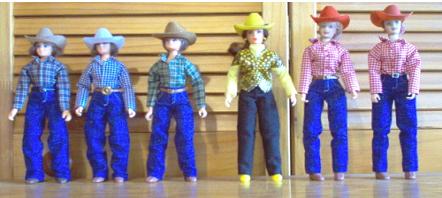 ...and in working Western wear.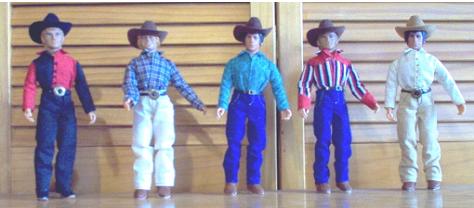 Male riders in working Western gear.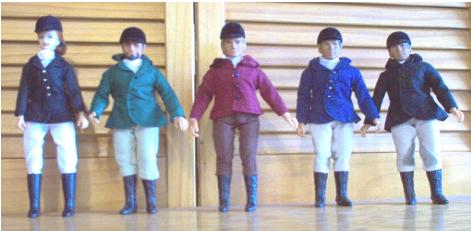 Riders in English attire.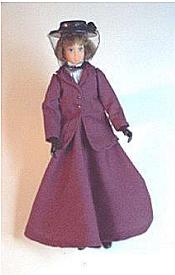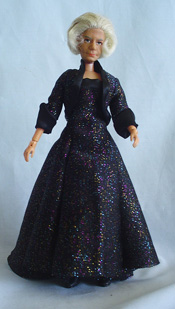 Ladies in formal Driving attire.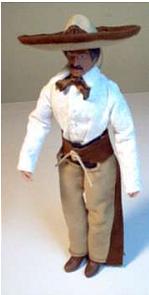 Mexican cowboy.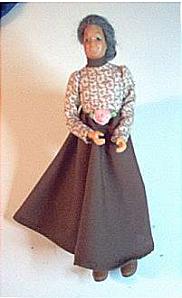 Elderly lady in old fashioned clothing.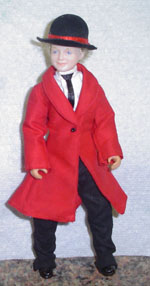 Young Girl in Saddle Seat attire.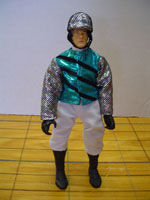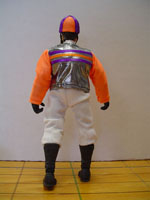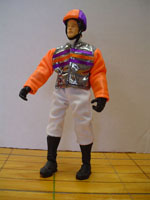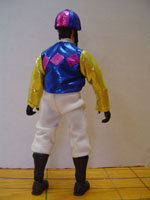 Jockey in various Silks.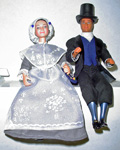 Couple in vintage Dutch Driving attire.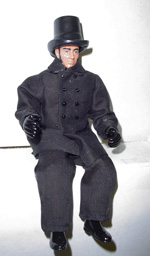 Male Driver for Hansom Cab circa 1880-1910.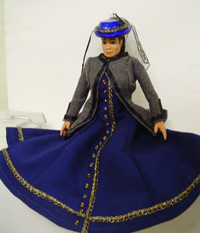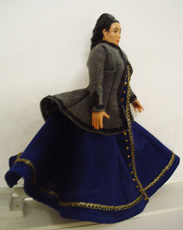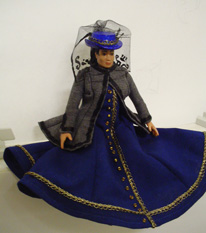 Lady in travel attire circa 1880 - 1910. Shown with her veil back and over her face. Also showing the fullness of the skirt/bustle.






A variety of different fabric colors and patterns are available for doll clothing.
A few samples are shown here :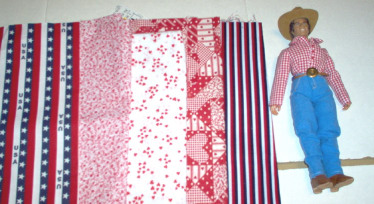 Red fabrics.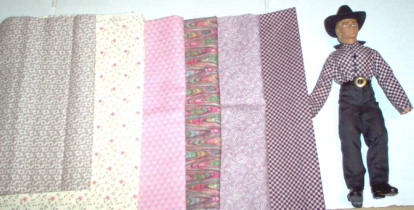 Pink fabrics.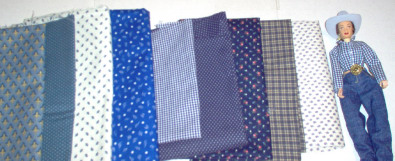 Blue fabrics.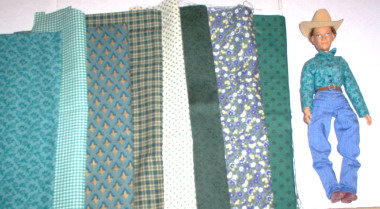 Green fabrics.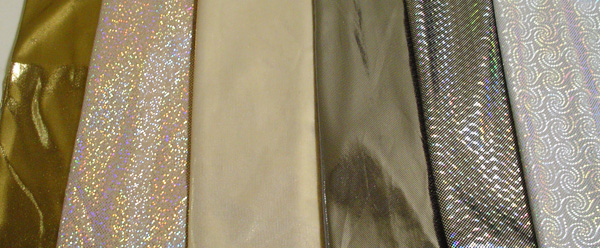 Gold and Silver fabrics.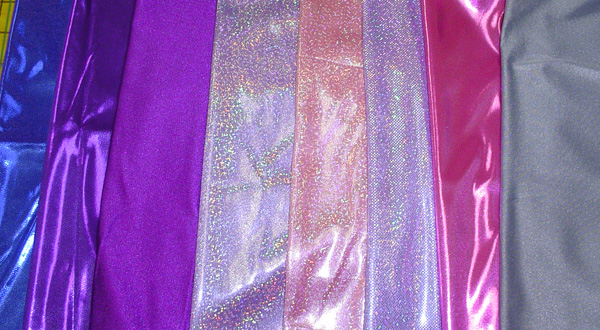 Metalics & Lycra Blues and Purples.






Metalics and Lycra Reds and Greens.


Dolls are made mainly on Mego or Breyer bodies, modified for greater flexibility.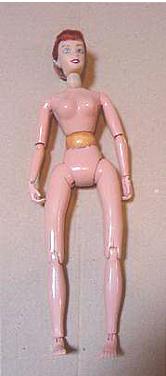 Return to main page
Contact Lori
---
©2008 Lori Batchelor